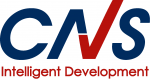 Clinical Network Services (UK) Ltd
Clinical Network Services (CNS) is an integrated service group focused on product development headquartered in Australia with offices in New Zealand, the UK and the USA. CNS creates value for small-medium sized biotechnology companies by progressing early stage products through phase 1 & 2 clinical trials or the marketplace sooner.
CNS offers a unique service where it integrates BioDesk, an intelligent global product development and regulatory affairs consultancy, with our committed, highly experienced Australian/New Zealand clinical operations and biometrics team. BioDesk's expert consultants offer CMC/manufacturing, toxicology, clinical and regulatory affairs strategic advice and guide products efficiently through critical post-discovery development and into the clinic for the first time.
With over 15 years' experience on more than 300 projects, CNS is one of the most experienced providers within the local market and a partner of choice for biotech companies. CNS's small-medium size is considered a big advantage when relating to similar sized clients, though CNS takes a global development/ regulatory approach to ensure value is strategically added at every stage of the product development life cycle.
Dimity Gransbury
Senior Business Development Manager